Just recently I have come across the most aromatic soaps. While I was washing my daughter's bottles with Shower Treat Soap's

lavender liquid dish soap, I felt like I was washing her bottles with candy. The smell was so captivating that I wanted to eat it! Not only was the smell so yummy, but it also left the bottles sparkling clean. Usually with normal liquid dish soap, I have to rinse the baby bottles a million times before the soap finally washes away. With

Shower Treat Soap's liquid dish soap I only had to rinse twice; therefore, using less water!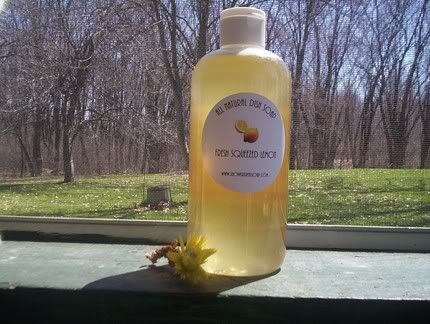 I also used their rosemary peppermint laundry detergent for my daughter's laundry, and the bathroom where the washer and dryer are located was filled with this lovely smell. The detergent was so mild yet it cleaned the clothes so well that the milky stains were completely washed away! Once the clothes were dry, they were so soft and fresh smelling; therefore, no need for fabric softener.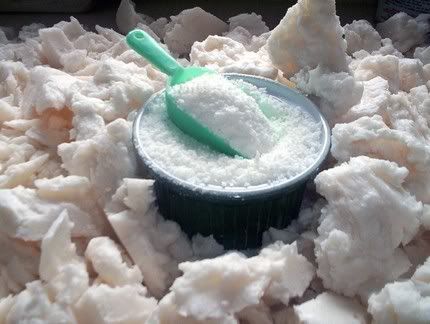 Shower Treat Soap
also makes a sweet orange dish detergent soap. I used this on a fairly large load with only one tablespoon of soap, and guess what happened? The dishes were completely clean! Normally I have to pour a large amount of dish detergent in the dish washer to get rid of all the food and grease; however, with this dish detergent you use so little, and you end up with squeaky clean dishes!




Not only does
Shower Treat Soap
make natural cleaning soaps, but they also make natural body products. Each soap is made from scratch, so you know your getting a fresh product. Plus their soaps are free from dyes, bleach, and phosphates. They do not test on animals, and it is safe for the septic systems and the environment.




I also love that
Shower Treat Soap
supports women through Women for Women International. 5 % of every purchase goes to help these ladies in need.


I highly recommend this shop. You get such a great product for yourself while helping the environment and women in need! Visit
www.showertreatshop.etsy.com
to see all of the goodies you can buy.